Community Outreach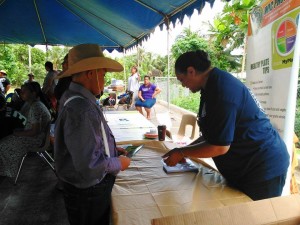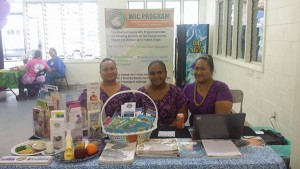 The AS WIC Community Outreach Program is designed to educate the public about the WIC Program using respected and locally relevant channels of communication. It is built on the belief that friends and family are the most credible sources for delivering messages about the WIC Program, followed by community groups and the media. Other local channels of communication range from ethnic groups to church groups and faith-based organizations. We believe that successful community outreach focuses on direct interaction with individuals at store fronts, supermarkets, shopping centers, hospital clinics, community health centers and at public places frequented by members of the public.
Recruitment Outreach Campaigns are conducted weekly at store fronts, shopping centers, supermarkets, community health centers, hospital clinics and public places frequented by members of the public.
Breastfeeding Promotion Campaigns are conducted twice weekly at the LBJ Well Baby Clinic and once bi-weekly at the Tafuna Community Health Center.
Ethnic Community Outreach Campaigns are conducted to increase awareness and knowledge of other ethnic groups of WIC services by meeting with their community leaders and conducting outreach campaigns in their communities.
Nutrition Education Outreach Campaign. These campaigns are targeted for schools and church groups and focuses on nutrition education as a WIC service.
Purpose
The purpose of the Community Outreach Program is to bring in applicants to the AS WIC.
Importance
Directs potential participants to apply for WIC
Increases community awareness about WIC services
Keeps the community up-to-date on changes in WIC services
Increases and maintains WIC referrals made by community agencies and/or services providers