Nutrition Education
Nutrition Education is available to all WIC participants and/or their parents or caretakers. The nutrition education is designed to be easily understood by the participants and relevant to their nutritional needs and food preferences.
The goals of nutrition education in WIC are to:
Show that a good prenatal diet leads to a good pregnancy outcome for both the mother and infant.
Encourage all women to breastfeed and to provide support so these women can successfully breastfeed for at least one year.
Promote optimal infant growth and health by following standard infant feeding recommendations.
Demonstrate that good nutrition leads to good health.
Enable participants' to form good eating habits and prevent nutrition-related problems.
Provide individual care plans for participants based on their risks.
Here are some topics that we offer to encourage a healthy lifestyle
Healthy Snacks
Picky Eaters
Getting Enough Calcium
Portion Sizes
Post-partum Health and Well-being
Food Safety
Feeding your toddler healthy
Choose MyPlate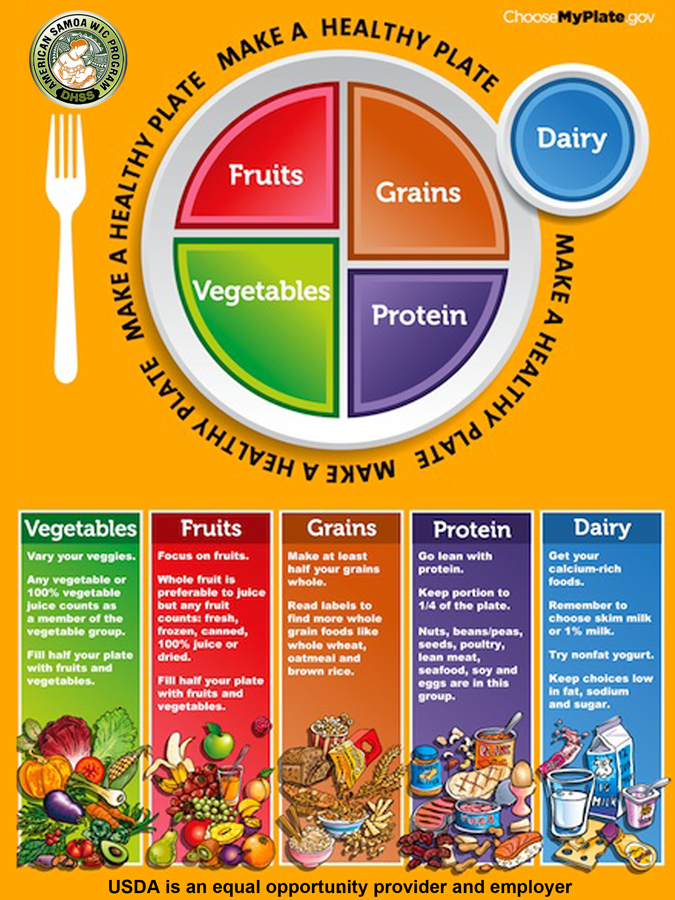 Healthy Plate Tips
Balancing Calories
Enjoy your food, but eat less
Avoid oversized portions Foods to Increase
Make half your plate fruits and vegetables
Switch to fat-free or low-fat (1%) milk
Foods to Reduce
Compare sodium in foods like soup, bread, and frozen meals
Choose foods with lower numbers
Drink water instead of sugary drinks